First of all, let me wholeheartedly apologise for my short disappearance in the last week. I have neglected the blog a little bit, and I'd like to say I was off somewhere exciting being productive, but in reality, I've had a good rest. A few days of doing very little, seeing friends and enjoying the sunshine were needed in preparation for a busy few weeks ahead. But don't worry, I am back and organised, with lots of exciting new things coming up!
Now it won't be news to a lot of you that I am a bit of a shopaholic. I spend a lot of time wandering around my local shopping centre, or browsing the internet for bargains when I'm at home with nothing to do. I thought I'd give a little summary of my favourite things this week...
Accessories
I have recently discovered Ollie and Nic, after stopping in to their beautiful little shop in the Lanes. Their motto is "It's what's inside that counts", and all of their beautiful handbags and purses are lined with gorgeous patterned fabric, many of which are ditsy floral patterns, which I just can't get enough of at the moment!
They have some absolutely lovely bags in at the moment, including this smart little satchel:
And you'll be pleased to hear that they currently have an up to 50% sale on at the moment, fantastic!
Beauty
I have known about Topshop's makeup range for a little while now, and have a lovely nail polish from shortly after it was launched, and love it. Why it has taken me so long to try their other products is beyond me, and after purchasing my first lipstick recently, I am itching to try some more! I bought a gorgeous nude shade called Nevada (review coming soon), and now can't wait to try out their other colours.
The shade on the left is called 'Brighton Rock', I'm not usually a wearer of bright red lips, but the name might help persuade me to give it a go! The shade on the right is called 'Pillow Talk' and looks like a lovely soft everyday shade. I love the packaging too, the design on all of Topshop's makeup is just lovely.
Fashion
This headband from Carol and Annie looks just perfect for the festival season, and is available on their etsy store here. The picture itself is making me so excited for summer, and I can not think of anything more wonderful than wandering around a hot and sunny music festival barefoot with a crown of roses on my head!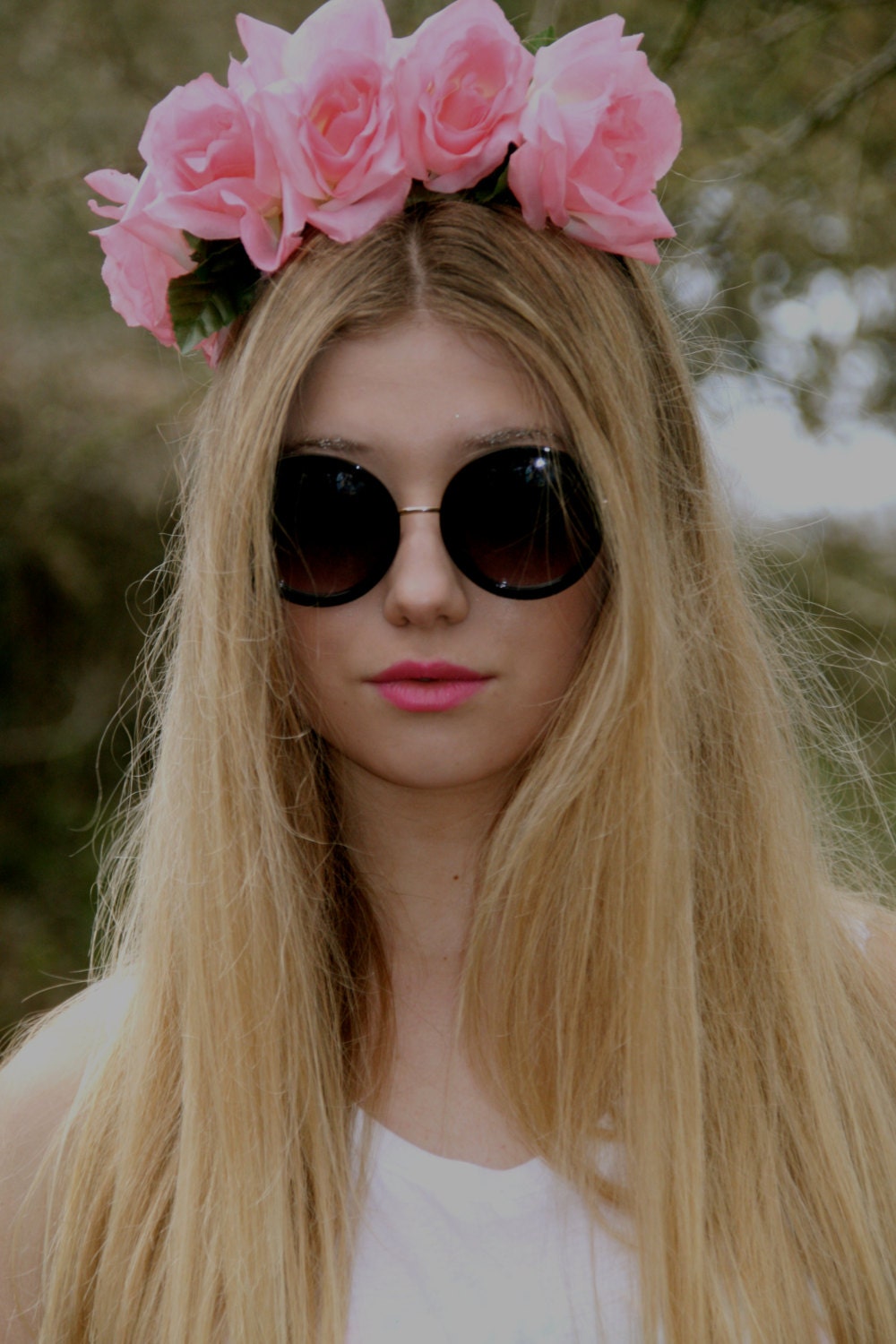 Carol and Annie have a range of accessories and clothing available on their online shop, including a gorgeous pair of pink shorts perfect for the sunshine. I'd definitely recommend a look, I'm getting excited for sunny days just looking at it!
Home
I was delighted to discover that my local ASDA sell Yankee Candle votives at £1 each, so of course I had to pick some up! They are part of the 'Simply Home' range, which is slightly cheaper than other Yankee Candle products. My favourite of the samplers I selected was 'Vanilla Frosting', so will have a look at buying a full size one when it runs out!
Music
I've recently felt like I've been in a bit of a musical rut recently. I listen to music all of the time, but have found myself stuck in the same playlist with nothing new taking my fancy. Luckily, a quick blast of Radio 6 sent some wonderful tunes my way, my favourite of which being this:
I'm not sure why I like it so much, but I do. I've had this on repeat for the last few days, I'd love to know what you guys think of it!
What are your favourites this week?
Labels: home, make-up, monday must-haves, music, shopping