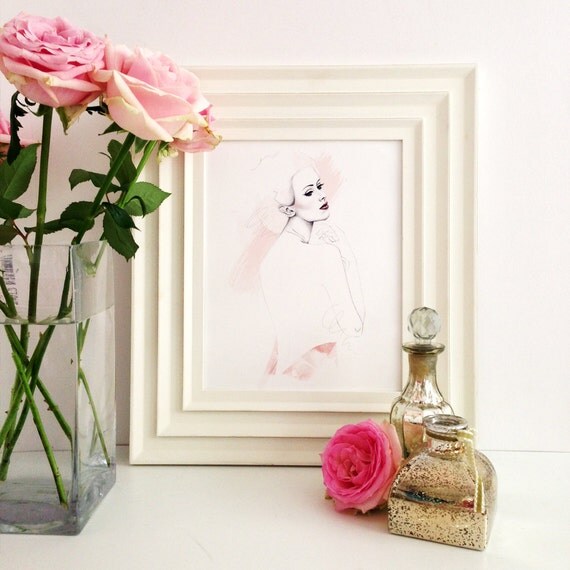 1. Belle Teacup and Saucer - Gifts & Pieces
Now I probably don't need any more cups and mugs, but these sets are just so pretty, they'd be just as lovely as decorations as they would to actually use. I might get some for storing trinkets in my room, though they would be a truly beautiful addition to an afternoon tea!
2. Mews Ditsy Small Cross Body Leather & Canvas Bag - Cath Kidston
Also available in red, I think I have a new bag obsession. In a new style for CK, I think this would make the loveliest bag for special occasions, or just for popping out when you don't have to carry too much. The red version is very autumnal too, I'm sorely tempted to pick this up after the rapidly approaching pay day!
3. AW Collection - Olive Clothing
I discovered Olive through twitter a little while back, and have since added pretty much the entire collection to my wishlist. A combination of elegant basics and classic staple pieces, I've especially had my eye on their gorgeous knitwear. Definitely worth a look if you're a cable-knit lover too!
4. Charlotte Blush Pink Fashion Print - Georgie St Clair
I met Georgie a little while back at an event and thankfully then discovered her instagram (@georgiestclair), which has since become one of my favourite accounts. She is an extremely talented artist creating beautiful prints, as well as seasonal collections she posts on her instagram. My new room is fairly bare and I'm looking for ways of brightening it up, and I think one of her lovely fashion prints would go perfectly.
5. Shorewell Fleece Skirt - Jack Wills
I used to have a skirt like this at school, but sadly it completely wore out, and I've recently been looking for something similar to replace it. A thick, mini skirt that's not-too-mini, I think this would be a perfect autumn/winter skirt and a great base for simple wintry outfits.
6. Orange Cushions - Next Home
While shopping in my local Next recently I spotted the most gorgeous orange check arm chair, and for once in my life found myself drawn to homeware that wasn't all white! The combination of burnt orange, grey and a canvassy beige was just so pretty and perfect for this time of year, I feel a spot of redecorating coming on!